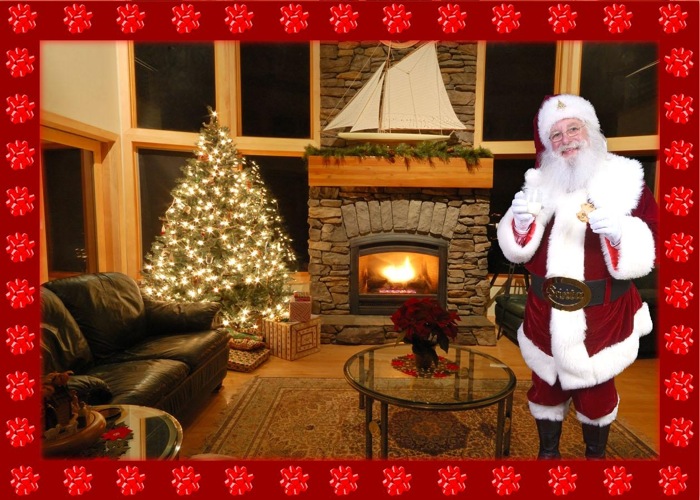 Imagine the look of wonder and surprise when a child receives a photo of Santa caught in the act in his or her very own home.
iCaughtSanta.com is a unique website that helps visitors create those memorable keepsake photos.
In three simple steps anyone can upload a holiday photo, add Santa Claus and print it as proof…
or share it via Facebook and Twitter.
Last-minute shoppers can purchase Gift Cards and eGift Certificates for loved ones with children,
making iCaughtSanta.com a great gift idea even if you don't have kids yourself.
Want Santa by the Christmas tree? Coming down the chimney? Eating milk and cookies? Sleeping on the sofa? Stealing a kiss from Mommy?
For less than $10 anyone can bring back the wonder of Christmas and be a hero to children by catching Santa "in the act."
Done in 3 EASY steps! 1. Capture  2. Create  3. Share!
Head to icaughtsanta.com now to get your photo started!
Merry Christmas!